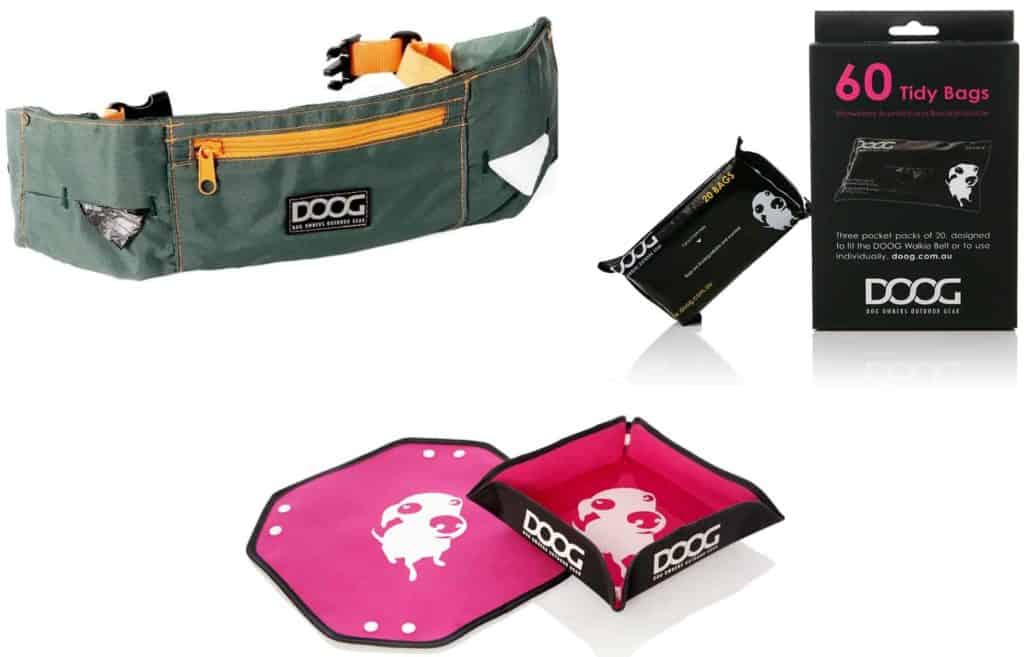 WIN a DOOG Dog Walking Kit!
Keep your dog warm and healthy in winter with daily walks. You'll want to walk even more with this awesome dog walking kit!  
Thanks to DOOG, we have one dog walking kit to giveaway RRP $61.85.  Enter the competition below.
The DOOG Walkie Belt has been designed to free up your hands and pockets making it easier for you to walk, run and exercise with your dog. The Walkie Belt sits neatly and tightly on your hips so you hardly know you're wearing it and best of all it looks much more stylish than a bum bag.  Use it for running with Fido, going out for coffee with your doggie friends or just for a casual walk to the park. Just hang it at your front door with a spare house key in the front pocket and all you need to grab as you leave the house is your dog. Genius!
Make sure your dog keeps their fluids up on a walk with this ingenious DOOG foldable bowl. They fold up so that you can clip them onto your Walkie Belt or stick one in your back pocket. They're easy to assemble. Just use the poppers in the corners to construct the bowl from flat and then fill with water. Slurrrrp.
DOOG Pick up bags are degradable and scented and come in boxes of 60 (3 pocket size packs) or you can buy in bulk and get a great discount.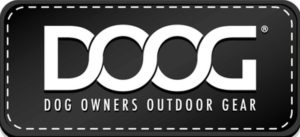 DOOG was founded in 2007 by Jamie and Jessica Knight, lovers of the great outdoors and of course…dogs! The inspiration behind the brand came from their own need for innovative gear for dog owners.
We wanted practical, stylish products for our own daily exercise – running and walking with our dog Wilbur. Jamie and Jessica Knight
All DOOG products are proudly designed and tested on the Northern Beaches of Sydney, Australia.
DOOG Dog Walking Kit competition details
The DOOG dog walking kit competition is exclusively for Australian residents 18 years and over.  The winner must be a current subscriber to our Bark n Purr newsletter.  Not a subscriber? No worries, you will automatically join the newsletter when you complete the entry form below.
The competition starts on Tuesday, 20th June at 12 pm (AEDT) 2017 and ends on Sunday 16th July 2017 at midnight (AEST).
For more details see our DOOG Dog Walking Kit competition Terms and Conditions.  Good luck!