Pets4Life Dog Training uses force-free positive reinforcement methods
Dog training provides dogs with the basic good manners we all want in our community—from the polite greeting when guests arrive, to walking nicely on the leash, to coming when called.  Find out more about the many benefits of dog training. 
Beware! Dog training is unregulated in Australia, and unfortunately, there are trainers who continue to use dog training methods that are now considered inhumane and out of date.  The methods used have a profound effect on how the dog learns, their attitude to training and their relationship with you. You could be doing more harm than good to your dog.
Pets4Life Dog Training uses force-free, positive reinforcement methods based on the latest canine science.  Positive reinforcement teaches an animal that performing behaviours on request is rewarding. This method involves the addition of a pleasant consequence such as food treats or toys to increase the chance of a behaviour being repeated.  Like us, every dog is different and what motivates one does not necessarily motivate another.
About Pets4Life Dog Training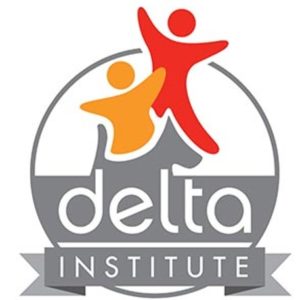 Cathy Beer is the Founder of Pets4Life and a professional dog trainer located in Sydney's North Shore.  Cathy's professional dog training qualification is a Cert IV in Companion Animal Services and a Delta Institute trainer.   Cathy is a member of the Pet Professional Guild Australia.
Cathy has provided private consultations with a range of dog clients in Sydney.  You'll find her on Sunday mornings at the Sydney All Breeds Dog Training Club in Concord instructing beginners and intermediate classes as a volunteer instructor.  Cathy and her husband have two long term foster dogs, Twinkle and Fluffy.
We were so desperate for help with our 2 year old boxer, Sharky, who was getting stressed with other dogs and not able to focus on our instructions. Cathy Beer was referred to us by Paws Galore and it was simply a blessing. With private classes at our home, with the dog and all our family, we were able to understand our dog's needs and reverse the unwanted behaviour. A few sessions with Cathy was necessary to educate us on how to help our dog to relax with toys when we're not at home and to come when called. We are very happy to have had her tutoring us. Its a life long benefit.  Emily, Sydney
Pets4Life Dog training services
We understand there is a reason underlying every canine behaviour.  If you notice a change in your dog's behaviour from normally a calm temperament to 'aggressive' behaviour, take your dog to the vet for a check up, he may have an undiagnosed medical issue, which is causing pain. Your dog may be suffering from a form of anxiety that requires treatment.
Every dog is an individual and learns new skills at their own pace.  Cathy will develop a training program that is tailored to your's dog's needs whether you have a new puppy or adopted a dog from a rescue group or shelter:
How to walking nicely on a lead
Stop jumping up on visitors
Settle on a mat
How to keep your dog happily occupied
Teach your dog to come when called
Setting up your house for a new puppy
How to address unwanted behaviour such as barking
Learn how to better understand what your dog is telling you by reading dog body language
Toilet training
Crate training
And more!
Not located in Sydney's North Shore?  Cathy can connect you to professional trainer near you.
Resources
Contact us
Please contact Cathy Beer via the website or call on 0419 296 656 to find out how Pets4Life Dog Training can help your canine family member to be happy, relaxed and well-mannered doggie.

Print This Page