Pet events in Australia March to June 2017
Are you looking for a fun family day out? Do you want to learn more about dog sports?  Are you thinking of getting a cat and want to know more about breeds?
Here's some of the pet events in Australia March to June 2017.  
The Popular Pet Show, Canberra
On now until 13 March 2017
The National Portrait Gallery, Canberra ACT
The Popular Pet Show is a wonderful art exhibition that expresses the joy and warmth that many of us derive from our animal companions, and will celebrate their trusting, unpretentious ways. So if you live nearby, come along and see beautiful, large scale portraits of both famous and ordinary Australians and their pets by contemporary artists. Many of the artworks were created especially for this exhibition, and are sure to impress pet lovers and art lovers alike!
For more information, visit http://portrait.gov.au/exhibitions/the-popular-pet-show-2016
Pet Expo: City of Kingston, Victoria
Saturday, 25 March 2017
Corrigan Oval and Harold Box Community Centre
The much-loved free annual Pet Expo is on Saturday 25 March from 10am–3pm at Corrigan Oval and the Harold Box Community Centre in Marcus Road, Dingley.   A purr-fect day out for families – animal enthusiasts, pet owners and their four-legged friends are all welcome.  This year's Pet Expo will feature: demonstrations from the Flippin Disc Dogz, Moorabbin Dog Obedience Club, Frankston Fly Ball Competition, herding, sniffer dogs and more. Enter your doggie into the best-dressed dog, happiest dog, dog/owner lookalike, best dressed cat (photograph) competitions.  Check out the cat show in the community hall.
For more information, visit http://www.onlymelbourne.com.au/c-25502/pet-animal-events
Sydney Royal Easter Show
6 – 19 April 2017
Sydney Olympic Park, Sydney
The Sydney Royal Easter Show is set to be a hit for dog lovers this year! If showbags, rides and cotton candy aren't enough to pique your interest, come and see the skilled Bonnie Yard Dogs in action as they steer sheep through an obstacle course, or risk cuteness overload at the adorable Baby Puppy competition, which will be daily at 3pm and 5pm at the Purina Pro Plan Dog Judging Lawn.  Don't miss the Dog Competition, the largest of its kind in Australia where thousands of dogs are judged based on agility, obedience and more!  If rabbits are your favourite animal, bounce on down to the Pet Pavilion for the Sydney Royal Rabbit Competition.
For more information, visit http://www.eastershow.com.au/
Animal Expo, Adelaide
28 – 30 April 2017
Adelaide Showground
See, touch and cuddle hundreds of animals at this expo! It will be a great day out for all the family. Plenty of animals will be there including rabbits, fish, reptiles, poultry, dogs, cats and more!  There will be two walk-through animal nurseries, and you will have the special opportunity to buy pet products as special show prices.  Come and have a chat and get advice from leading animal experts, and see our two large cat breed displays. Talk to the breeders at our large dog breed display.  Meet Dr Harry from Better Homes and Gardens.
For more information, visit http://www.kjex.com.au/Animal%20Expo.html
Dog Lovers Show, Melbourne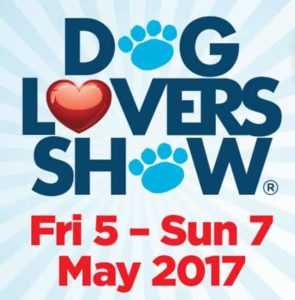 5 – 7 May 2017
Royal Exhibition Building, Carlton
See Australia's most talented canines in action in the Royal Canin Arena showcasing Working, Frisbee, Rescue, Scent, Celebrity Dogs and more.  DockDogs sponsored by Black Hawk will WOW visitors at the Show! It's Australia's most exciting Dog entertainment and competition with a wide range of breeds launching themselves off a dock into a massive (100,000 litre) pool of water!  Meet & learn more about 40+ popular breeds (puppy's & adult Dogs) in the Breed Showcase. Get expert tips for a healthier, happier dog on the KONG Celebrity Vet Stage.
For more information, visit http://dogloversshow.com.au/melbourne/
RSPCA Million Paws Walk
21 May 2017
Locations around Australia
On 21 May 2017, Million Paws Walk will gather all dog lovers to make a stand for animals in need! Money raised through online fundraising, merchandise sales and activities on the day will help to provide essential care, veterinary treatment, food and shelter.  Regular walk routes will be transformed into a celebration of man's best friend and people like you will become the voice for animal welfare. It's all about walking your way to a better world and a healthier you. Come down for a day bursting at the seams with furry friends, market stalls, entertainment, food and more!
For more information, visit https://www.millionpawswalk.com.au/
A Pooch Affair Doggie Day Out, Canberra
Saturday 17 June 2017
Exhibition Park Canberra
Bring your beloved pooches along for this one-day only boutique indoor event, where you can browse the latest trends at the Doggie Mall or sit down and relax for a lovely High Tea that both you and your dog will enjoy.  Stage entertainment includes a grooming demonstration, Puparazzi Parade and Pawfect Tricks.
For more information, visit http://apoochaffair.com.au/
Sources
Australian Dogs and pets magazine issue 8
http://www.onlymelbourne.com.au