We asked pet parents, what is your biggest problem with pets?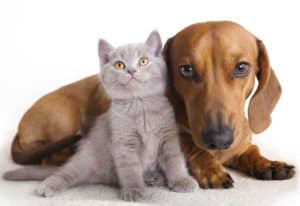 Pets4Life conducted a one question survey on 25th of January 2016.  We asked the Pets4Life community: what is your biggest problem with pets right now?
The survey was emailed to Pets4Life subscribers and posted on our Facebook page and other social networks.  50 responses were received and grouped into themes: behaviour, vet bills, grooming/pet hair, health, minder, accommodation and ageing pet.  The findings of the survey may surprise you!
The survey results revealed the #1 stand out problem with pets by far is….dealing with behaviour related issues.  The next is worrying about paying ongoing vet bills, followed by grooming/pet hair, not enough time with pets or they take up too much time, then health including itchy paws and fleas, finding a good pet minder when going on holidays or working, adjusting to apartment living & finding pet friendly accommodation, and finally the challenges of looking after an ageing pet.
The findings were surprising, I was expecting paying vet bills would be the number one concern for pet parents. Pet parents on the whole are doing their best to look after their furry member of the family but the survey response reveals more help with understanding and managing our pet's behavioural issues is needed, says Cathy Beer, Founder of Pets4Life
What you said – a few of the responses to our question, what is your biggest problem with pets right now?
'Veterinary costs, emergency treatment costs. terrifies me'.
'Vet bills of specialist animal hospitals such as SASH. Makes having pet insurance a must. Plenty of people who are uninsured and cannot afford bills (pensioners etc) will be forced to put down their pets. Most sad'.
'Living in a unit with my 2 cats, they are so longing to sit on the balcony like they did where I previously rented however the current balcony is not enclosed so I cannot let them out & having to hide them from the real estate'. 
'Peeing in the house'.
'My boy dog has issues with larger more dominant dogs'.
'Worrying about leaving him when we go away'. 
'Keeping him safe from other dogs who may not always be friendly at the dog park who have irresponsible'. owners.
'Maintaining my Ragdoll cat's thick coat'.
'Have to work so cannot spend all day with them'.
END