VetTalk interviews Cathy Beer about Pets4Life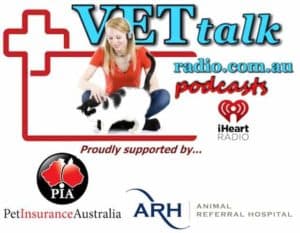 VetTalk interviews Cathy Beer about what really motivated her to start Pets4Life and create an eGuide: Before you get a dog, 8 essential tips to get it right. 
Cathy shares a story from the eGuide about busy mum, Elizabeth, who caved in to pressure to get a Cavalier King Charles puppy called Archie for her three kids. Elizabeth gives an honest and heart breaking account of how pet parenting went horribly wrong.  Listen to this short podcast now at VetTalk.

Elizabeth's story
Elizabeth says she learned a great deal from her experience and would like to help other families by sharing her story.  Elizabeth's shares her 6 tips to think about before you get a dog below.
Elizabeth and her husband live in Sydney with their three children aged 13, 9 and 5 years respectively. This is Elizabeth and her family's experience of taking on a pet dog and it ultimately not working out for them.
We had, over time, talked about getting a pet dog though it wasn't an imminent decision. One day, whilst out shopping, we passed by a pet shop window and were immediately taken with the gorgeous little puppies inside. One in particular, a Cavalier King Charles/Shitzu, caught our attention and we inquired after him, interacted with him and fell immediately in love. By the end of the day we had brought him home and named him Archie.
It was not long before I began to feel we had rushed into our decision without due consideration. It wasn't anything to do with Archie; he was (and is) a gorgeous little dog and had a captivating personality. I liken it to having a child; you don't realise what is involved until you have your own! Not having experience of dogs growing up I did not realise quite how time consuming raising a dog was. Although I had a wonderful husband and son who took on as much responsibility as they could, the ultimate care and management of Archie fell on me. Over time, I began to feel anxious and stressed caring for him and I started to begrudge him. That worried me and my husband. Archie was receiving mixed messages from me and that wasn't fair on him.
I began to feel anxious and stressed caring for him and I started to begrudge him (Archie)
After some months, we began having family discussions about the work required in caring for a pet and eventually those discussions progressed to thinking about re-homing Archie. We did not make any rash decisions. We consulted a dog trainer (who also helped with "training" me!) and I tried my best. The situation did not ultimately improve for me and so we eventually came to the conclusion that it was best for Archie that we find him another home. We were very fortunate in that the right family came along and after an extensive trial period, it was agreed
that Archie would be formally adopted by his new family. I will admit it was heartbreaking to see how upset my children and husband were when we handed over Archie. They still care deeply for him but they are happy knowing that he is happy and doing well with his adopted family.
I have learned a great deal from this experience. One day we would like to have another dog, but not until the children are much older. Perhaps when my husband retires and can devote more time.
Elizabeth's 6 tips
1. Have a family conference BEFORE you get a dog and weigh up the pros and cons. Every family member should be involved.
2. The main carer (usually the Mum!) has to want to take on the responsibility of the dog because despite assurances from other family members, the ultimate day-to-day care and management of the dog will fall on the parent around most.
3. Research the breed and size of dog that would suit your family.
4. Do NOT make a rash decision to get a dog like we did. It is very easy to get swept up by the "cute" factor of a puppy.
5. Prepare the home and equip yourselves in advance if you are going ahead with taking on a dog.
6. A pet becomes a part of the family and making rash decisions is not fair on the family or the dog in equal measure.
-END-