Doglogbook to keep your dog happy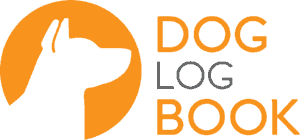 The Doglogbook is an exciting world-first app launched by the University of Sydney with the aim to optimise puppy socialisation and help dogs get the best out of life.
Research from the UK has revealed the leading cause of death in dogs under the age of three relate to behavioural problems – being abandoned or euthanased because they display unwelcome behaviour and being involved in car accidents.*
Doglogbook has been designed by animal welfare scientists in the Faculty of Veterinary Science to be a dog's new best friend – from puppyhood through to old age to assist with difficult end-of-life decisions.
The free app draws on the University of Sydney's new science of 'dogmanship' – a term coined by Professor Paul McGreevy in the School of Life and Environmental Sciences.
Professor McGreevy said: "Dogs can easily be socialised so they do not display the common behavioural problems that relate to anxiety – which is where the doglogbook comes in, guiding owners as they socialise their pups, making pups more worldly and potentially even saving their lives."
He said doglogbook would  enable dog owners to gather and review real data about their dog's healthcare, management and preferences in life for the first time: "The data generated by users of doglogbook, as valued citizen scientists, will be available to researchers and also used to inform and educate the next generation of veterinarians."
Mia Cobb, a canine scientist who was part of the expert doglogbook development team, said it was hoped these combined features would help owners become more mindful of their dogs' overall happiness and wellbeing.
"Doglogbook may also help take some of the pressure off owners in identifying and acknowledging decline as dogs near the end of life," Ms Cobb said.
There is also a 'working dog' channel in doglogbook that logs training investment and tracks assessment outcomes, as well as assisting in the health management of dogs working in roles as diverse as scent detection, guide/seeing eye, livestock herding, guard/protection dogs, and racing greyhounds.
Funded in part by the Australian Government Office for Learning and Teaching, the Rural Industries Research and Development Corporation, Meat and Livestock Australia, doglogbook has the support of the Working Kelpie Council of Australia, the Dog Ownership and Human Health node at the University of Sydney, and was developed in collaboration with the Australian Working Dog Alliance and Smart Sports Solutions.
Doglogbook information could eventually feed into VetCompass, the national opt-in pet surveillance system for vets launched in Australia recently. Data from VetCompass, which was first trialled in the United Kingdom by Professor McGreevy and colleagues almost a decade ago, shows the main killers of dogs under three years of age both relate to behavioural problems – being abandoned or euthanised because they display unwelcome behaviour and being involved in car accidents.
Doglogbook is available online and is free to download from iTunes and Google App stores.
 The app featured in ABC's Catalyst  2-part series "Making Dogs Happy".