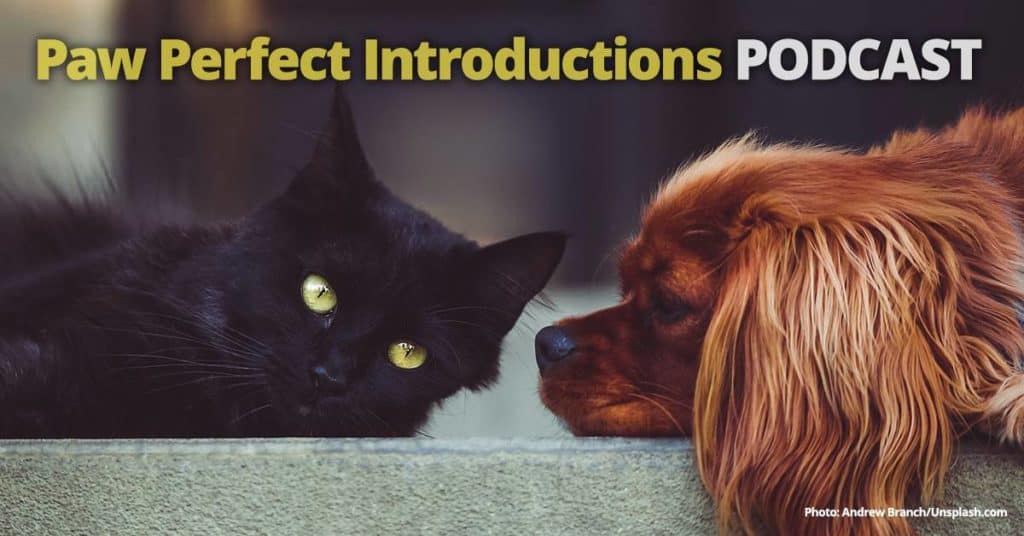 Listen to our Paw Perfect Introductions podcast – learn how to successfully introduce a new furry member to your family with animal behaviourist Dr Joanne Righetti
Thinking of introducing another cat or dog or getting a pet for the kids or you have pets and you're expecting a baby? Don't just leave it to chance and assume your pets and human family members will know how to get along together.  Listen to our Paw Perfect Introductions podcast for great tips to help you create harmony in your household and avoid pet stress.
Animal behaviourist Dr Joanne Righetti, Pet Problem Solved, will simply explain step by step how to do paw perfect introductions between cats, dogs, babies and children. The Paw Perfect Introductions podcast will cover every combination of introductions we can think of!
Each episode will focus on one 'paw perfect' introduction, keeping the podcast under 10 minutes. It could be a few minutes well spent if it means everyone gets along well together.
Subscribe to the Paw Perfect Introductions podcast on iTunes and never miss an episode or click on an episode below to listen to the podcast or download the transcription.
Listen Now 
Episode seven: Introduce your baby to a puppy or adult dog
Episode six: Introduce your cat to a new baby
Episode Five: Introduce your dog or puppy to a new baby
Episode Four: Introduce a dog or puppy to your cat
Episode Three: Introduce a second cat to your cat
Episode Two: Introduce a cat or kitten to your dog
Episode One: Introduce a second dog or puppy to your dog